Mango-The Royal Fruit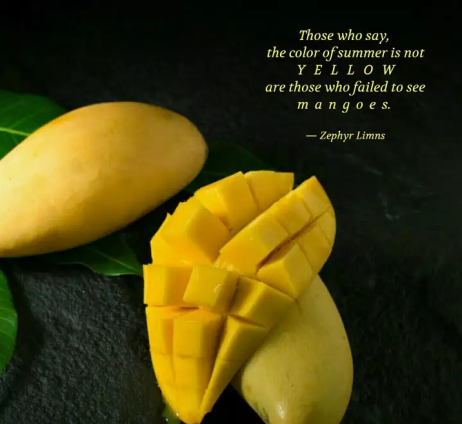 Pakistan is a very good producer of mango. Mangoes are mostly produced in cities like Multan, Sahiwal and Sindh, Pakistan. Alphonso mango is most outstanding in terms of sugar, flavor, and richness. It weights between 150 g and 300 g each and is known to be the most expensive mango type.
Mango is considered as the King of Fruits. Not only rich in taste but also contains some healthy nutrients needed for human body. This is the fruit of summer and loved by all.
Summer is all about MANGO
The best part of the summers is the incredible array of abundant, mouth-watering natural products that are mangoes and are most enjoyed by groups of all ages. Mangoes make people feel content with their sweet scent and taste for a very long time.
Nutrients Contained in Mangoes
Such mangoes have outstanding nutritional value because they are high in sugar, vegetables, sugars, fats, vitamin A, thiamine, beta-carotene, niacin, riboflavin, vitamin B6, pantothenic acid, folate, iron, vitamin C, calcium, magnesium, phosphorus, zinc and potassium. In many cases, it can be a meal as a nice drink.
It can be consumed as an enjoyable drink that can be made at home or can be easily available in many parts of the country. So mango lovers, as their summers go on, appreciate the exclusive mango variety that occurs in our region.
Recipes Made by Mango
Mango Cheese Cake
Mango Salad
Pickles
Smoothies & MilkShakes
Mango Lasi
Mango Pie
Interesting Facts
Mangoes give 100% of your day by day vitamin C, 35% of your day by day vitamin A and 12% of your day by day fiber
Mangoes help in controlling heart rate and blood pressure because a fresh mango contains a good source of potassium.
A daily need of vitamin A can be taken by 1 cup of sliced mango which gives 25% of vitamin A.
Mangoes give protection against breast cancer and colon cancers, because mangoes contain antioxidant compound.
Mango fruit is an excellent source of Vitamin A and other nutrients.